This past year has been transformative in the auto industry. Historically a heavily brick-and-mortar trade, Automotive has undergone a digital shift as consumers' concerns for safety during the COVID epidemic have necessitated contactless, digital purchasing and shipping services.
Foot traffic to dealerships took a huge hit early in the pandemic. According to BDEX analysts, retail automotive dealerships saw a 40% decrease in consumer traffic during March and April of 2020. Comparatively, automotive e-commerce exploded with companies like Carvana, Vroom, and CarSaver selling directly to consumers.
The new and used car market continues to experience the powerful effects of the pandemic to this day, so, while it's difficult to predict what the rest of the year will bring, there are a few automotive industry trends taking over 2021.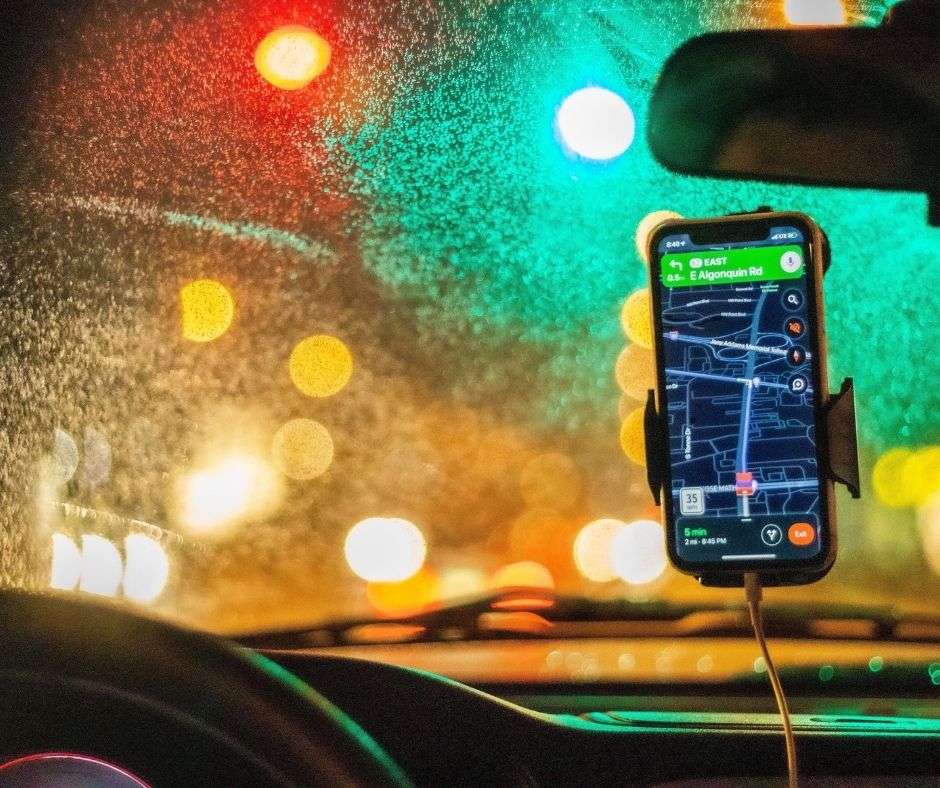 AI and Self Driving Vehicles
Although the technology behind self-driving cars and trucks is far from perfect, strides are being made to ensure these vehicles are safe for busy roads and unusual traffic conditions.
With the help of artificial intelligence, vehicles with AI integrations can "learn" over time and observe how human drivers might respond to out-of-the-ordinary road conditions. In the future, autonomous vehicles may even become better drivers than human operators.
The future of self-driving vehicle fleets is still in the early testing stages, but the interest in self-driving cars and trucks for commercial use has certainly grown. Tesla's full self-driving car is in Beta testing and they've already confirmed reservations from UPS, FedEx, Walmart, and Pepsi for an impressive Semi-Truck.
Electric Vehicles
Along similar lines, electric vehicles have gained traction in the automotive industry over the past couple of years. Electric vehicles have been around since 2010, but have grown in popularity and adoption significantly. In 2019, there was a record 7.2 million electric vehicles on the road, as opposed to only 17,000 in 2010.
In late January 2021, President Biden announced his plans to replace government cars and trucks with electric vehicles made in the U.S.A. Additionally, he has pledged to build 500,000 EV charging stations in the next decade to cut down on emissions from highways. Many auto manufacturers are expanding their businesses into EVs or committing to carbon offsetting, pushing towards a greener future for this industry.
Autosled works to improve sustainability for Transporters by offering load optimization technology that keeps trucks full and reduces deadheading.
3D Printed Car Parts
One trend that may not be noticeable to consumers is the incorporation of 3D-printed parts into cars. This industry was one of the first industries to adopt 3D printing tech and has begun incorporating printed parts into car interiors. Volkswagen has printed car manufacturing tools and Ford has tested numerous 3D-printed prototypes. Not to mention, Aston Martin is developing a 3D-printed active suspension system currently.
Some of the major benefits of 3D printing for car parts are weight reduction, easy spare part replacement, lower costs, less material waste, and more customization possibilities.
GPS Tracking
Logistics companies, like Autosled, as well as e-commerce companies, are particularly focused on transparency and traceability. Therefore, using tracking technology such as GPS to increase visibility and provide a sense of security for consumers has become a major trend in the transport sector.
Autosled's GPS vehicle tracking, for example, enables automotive dealers to know exactly where their vehicles are in real-time, in turn, communicating accurate delivery estimates.
Blockchain Logistics
Another big trend in transportation and distribution is blockchain, which refers to a linked digital record of transactions. Blockchain holds a variety of potential uses for increasing transparency in trucking and transport logistics.
One example would be keeping track of vehicle performance history records as the vehicle changes owners. The same principle can be applied to keeping track of BOL records as vehicles are transported across state lines, or between companies and individuals.
Residence/Direct Address Delivery
As e-commerce becomes increasingly popular, the demand for direct, door-to-door delivery also rises. Due to the COVID-19 pandemic, dealerships were forced to provide contactless delivery services without diminishing service quality or efficiency. From this expectation arose a renewed importance in optimizing last-mile deliveries. This is just one of the reasons why Autosled ships vehicles to both residences and businesses, giving customers the high-quality convenience of receiving cars right to their doors.
Autosled's digital transport management system embraces new technologies and the shift toward the future of Automotive. The company was created to alleviate frustrations caused by tedious, manual processes within vehicle shipping logistics. Dashboard and mobile app users are provided with a streamlined, contactless vehicle shipment experience. Key features include video pick-up and drop-off BOLs (bill of lading), electronic paperwork and invoicing, door-to-door shipping, load optimization, self-dispatch with a click of a button, and real-time GPS vehicle tracking.
As the auto industry makes strides towards greener transport, so will Autosled by continuing to decrease deadheading and moving towards electric vehicles. Increased transparency via blockchain logistics, as well as developments in AI and 3D printing, are interesting ideas that will impact the future of automotive transport. It's exciting to keep looking forward to how these improvements will change the industry. For more information about Autosled, or to begin shipping vehicles today, visit: www.autosled.com.