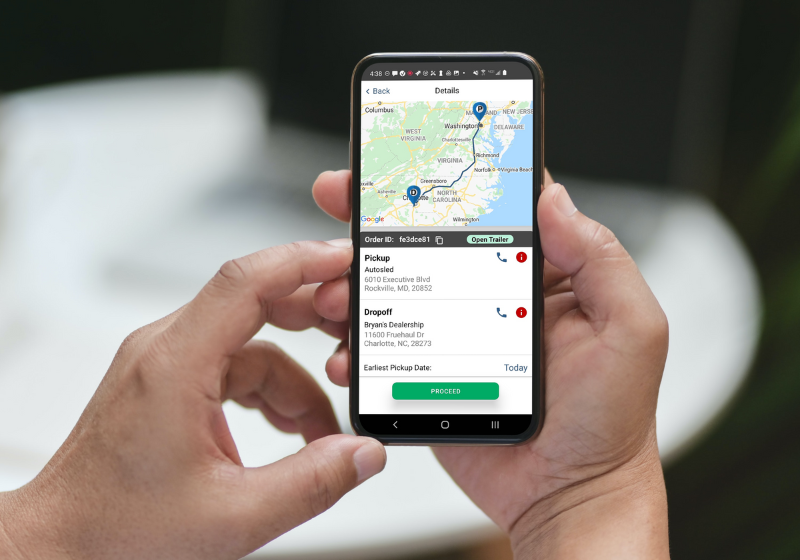 In an industry as dynamic as vehicle transport, flexibility and control are highly valued assets. One way that transporters can significantly increase control over their operations is by dispatching their own loads. This approach, also known as self-dispatching, enables drivers and transport owners to put their futures directly into their own hands. The top five benefits of using self-dispatch are:
1. Route Optimization
In the simplest terms, getting the most out of every mile is really what determines whether a logistics company is successful or not. The ability to see nearby loads in real-time, and claim them on the fly, directly reduces the amount of time that drivers spend deadheading. The lower the amount of time deadheading, the higher the efficiency and profit for each transport.
2. Increased Earning Potential
Self-dispatching not only presents the potential for increased earnings through optimization, but by selecting their own loads, truckers can target shipments that offer the best rates. They can also choose to take on higher-paying, expedited loads. Cutting out extra dispatching labor costs also boosts the bottomline.
3. Schedule Flexibility
When a trucker is in charge of his or her own dispatching, the schedule can be arranged to better suit one's personal or family life. This could mean planning loads around a child's school schedule, a spouse's work hours, or even significant events like birthdays or anniversaries. With self-dispatching, truckers can balance their work-life schedule better, reducing stress and increasing job satisfaction.
4. Building Direct Relationships
Self-dispatching allows truckers the ability to build direct relationships with shippers and brokers. This can lead to more consistent repeat business and potentially increased rates, both of which can significantly improve the bottom line.
5. Skill Development
Lastly, self-dispatching can result in skill development. Managing one's own dispatching requires learning about market rates, logistics planning and more. These skills are invaluable, not just in the immediate context of dispatching, but also in broader business and career development.
Without a doubt, finding non-driving time to dispatch loads on the road is difficult, but the advantages created by self-dispatching make it well worth the effort. It's important to remember that successful self-dispatching requires a good understanding of the market, strong planning skills, and a willingness to take on the challenges of running one's own business.
Autosled is a vehicle transport technology platform that allows car-haulers to grab available loads on the go. Self-dispatching significantly improves the profitability of small and large businesses alike. Autosled is thrilled to continue to offer this capability to its nationwide transporter network of over 11,000 haulers.
If you aren't already using Autosled, register and get started today!
---
Check out other recent articles: