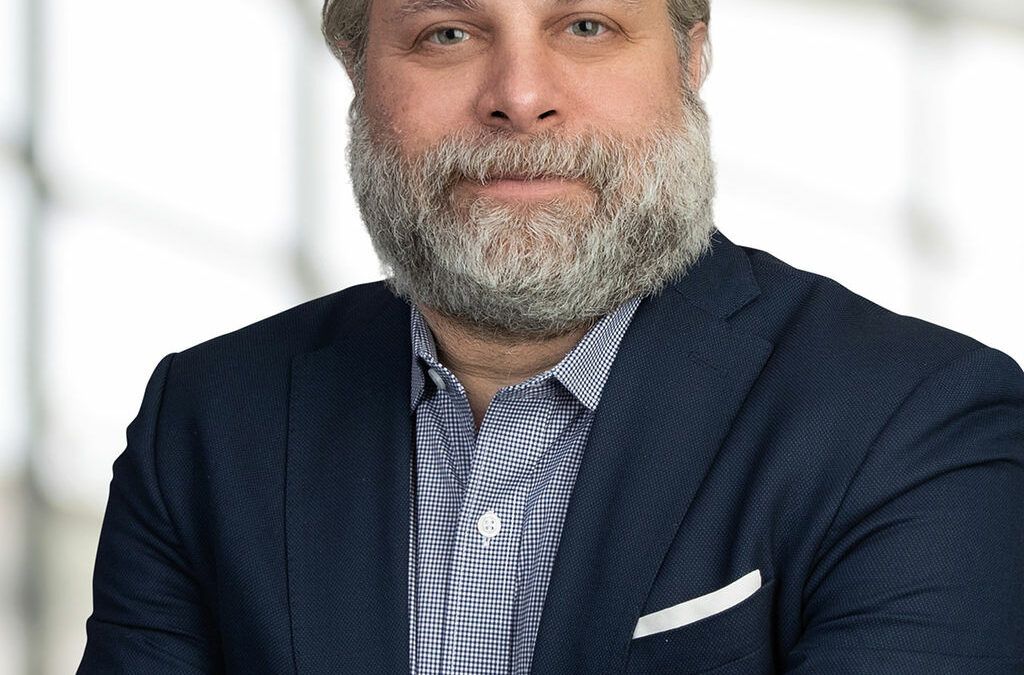 Q and A: Featuring Dan Sperau
Dan Sperau is a 3rd generation automotive enthusiast.  His grandfather was an employee of Henry Ford, while his father owned a Ford Dealership in Alabama.  Following his college education, Dan swiftly immersed himself into the retail automotive industry.  After his time in retail, he spent 12 years financially consulting dealership groups, specifically around incentive and recovery audits. He co-founded Autosled in 2018, along with his brother David.  We asked him a few questions about his experiences, and here is what he had to say:
Your automotive background is finance-centric. Did you ever think you would get involved in the transportation and logistics side of the business? How has your background influenced your approach to Autosled's operations?
"No, I never thought I would get involved in the logistics side of things. However, the concept of Autosled just made too much sense to ignore. Micromanaging vehicle transportation creates so much paperwork behind the scenes for every dealership. Auto groups that deal with hundreds of transporters, 1099's, and thousands of checks a year have to hire a small team just to handle it. Autosled evolved as a solution to these challenges, offering efficiency that individuals with backgrounds similar to mine can genuinely value."
What was the deciding factor in your commitment to co-founding Autosled?
"My brother, David – who spent 25 years in retail, was the driving force. The frontline dealers who are actually handling the shipments, run into their own host of problems. All of the dealer and financial pain points are interconnected. The opportunity to create a uniform experience that could handle everything all at once was exciting."
Starting a new company is a tremendous risk, and there are always doubts. Do you remember a single moment when you realized that it was going to work?
"Yes, it was in December of 2020. We had built the MVP software (minimum viable product) and had been moving cars since July of that year. But that December, the first self-dispatched load occurred. Seeing it go through the system without any prompting or manual intervention was almost surreal. I looked at Dave and said, "Did that just happen?" That was the "ah-ha moment" when we knew it was going to work. Self-dispatching is a force multiplier for us. It allows our small team to be able to handle a large amount of work. Just over two years later, over 85% of our loads are self-dispatched, so that's been a huge win for us."
You mentioned the self-dispatching capability. Autosled's carrier network has over 11,000 transporters. How do you tackle communicating with so many transporters across the country?
"It all starts with our operations team. Autosled's app evolved to make life easier for transporters, and our team is here to support them. From the start of the onboarding process, we educate our transporters on the capabilities of Autosled's technology. Things like self-dispatch and 2-day quick pay are huge competitive advantages when used effectively. It helps that our staff speaks six different languages as well. Having a staff that is fluent in the same languages as our transporters removes as many barriers as possible. We're just trying to make everything smoother and better for them, period."
What future challenges will the car-hauling and retail vehicle logistics side of the industry face and how can Autosled help address those issues?
"The increase of online sales to meet customer expectations is going to continue. Traditional hub and spoke style models will become more fractured than they already are. While this makes it harder for small transport businesses, it is especially challenging for companies running large fleets. The role that Autosled can play is to provide the tools, such as a self-dispatching load board and digital bills of lading, for these companies to be more flexible in order to navigate the changing markets."
Autosled went from two brothers with an idea to a company with over 50 employees in a relatively short time. What advice would you give to other Entrepreneurs who may be following a similar path?
"Without risk, there is no reward. Your company is your baby and it's scary to put it in other people's hands, because you think you always know best. That is why it is so important to surround yourself with the right people. It's what they do that brings our vision to life. It's not just David and I. Trust me, I've learned more from my people than they have from me. Our company culture is built like a family; we care about everyone. As a founder, without good people to support you and strong company culture, you're toast."
---
Check out other recent articles: